Please Click Here if there is no sidebar with button on the left.
Pet Portraits, Gift Vouchers and Cards from Your Own Photos by Isabel Clark

Pet Paintings and Cards from Your Own Photos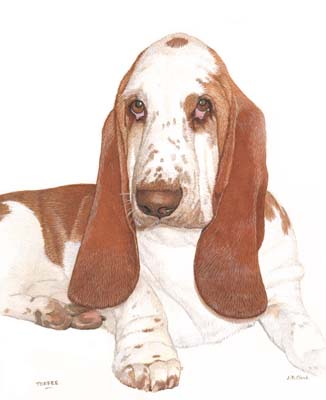 Left it Too Late?
It's not too late for a Gift Voucher
GIFT VOUCHERS

Gift vouchers are available, for Christmas, birthdays or any special occasion.

Please print out the order form on the Order Form page of this website to order your Gift Voucher, or email or telephone me if you have any queries. Or just send your requirements on a sheet of paper with your delivery address for the Voucher, contact telephone number and cheque covering the price of the painting plus postage and packing.

Your Gift Voucher and receipt will be sent out to you by the earliest return post.

The same complete refund guarantee still applies to gift vouchers. Just ask the recipient to let you know if they are happy with their painting. My aim is to give you, or your friends, a painting that brings delight.

If you would an image of the pet on the front or on the inside of the Gift Voucher, please forward a photo with your order or email the image to me. Any photo sent, will be returned with your Voucher and receipt.

I just need a CLEAR photo of your pet dogs, cats, ponies, horses, birds or any other pet animals, persons or places, to create a unique Gift Voucher. Otherwise, I will choose some of my paintings to feature on it.

Please state on your order, whether you require a General or Christmas Gift Voucher.

You may have your own wording on the inside right hand side of the Gift Voucher, or you may have the amount the Voucher is for, or just the size and type of painting the Voucher covers.

If you decide to put the amount on the Voucher, it may also be used by the recipient against higher costing paintings such as multiple portraits.

Pet Portraits of Dogs, Cats & Animals in oils on canvas or watercolours

by Isabel Clark Paintings Make Very Special Gifts or Cards

Contact Name and Address:-

Isabel Clark - Proprietor, 24 Goodman Way, Tile Hill Village, Coventry CV4 9UF England - Tel: 024 76462885

Have you ever been bored by the usual Greeting cards?

Then click on the following link

and order a unique one created by Isabel Clark

Bespoke Greeting Cards, stationery & Prints are also available on the above website

I just need a CLEAR photo of your pet dogs, cats, ponies, horses, birds or any other pet animals, persons or places,

to create a unique and special gift.

If you do not have any clear, close up photos of your pet, take some NOW.

If your pet has sadly died and it is too late to take any clear photos I will willingly look at your photo and let you know if it is clear enough. I love my pet portrait work, but one of the saddest aspects is where an old pet has died and the owner has no clear photo to remember their friend by, or, indeed, to create a pet portrait memorial to their lost one. So take those pictures now, even if you do not yet decide on a painting of your pet.

The happiest aspect of my work is when my client has received their pet portrait and telephone or write to let me know how delighted they are in spite of the tears over their lost friend. I have so many lovely letters telling me how the portrait of their pet is now taking pride of place in their home, and how they feel their pet's spirit is still with them whenever they gaze at the painting. So do not hesitate. Order your pet portrait painting today. You will be so glad you did.

Children or any person or pet can be painted into the scene, even if they were not in that particular photo. Many things are possible. If you have a special request, just ask. If it is possible it can be done.

So, if you have no CLEAR photos, get clicking and send your favourite photo to me for that dog painting, cat painting, animal painting, or landscape painting. You will be delighted with the result.

Pet dogs, cats, animals or any child or adult can be painted into the scene, even if they were not in that particular photo. Many things are possible. If you have a special request, just ask. If it is possible it can be done.

We should all value our historical houses be they palaces, farmhouses or cottages, they are our links to our past, but sadly, many are being allowed to deteriorate beyond any repair. It would be a poorer world with no physical reminders of our ancestors presence. Whenever, I get the opportunity I am out painting and capturing little corners of this England onto canvas or watercolour paper.

We should have much tougher laws against the pollution of our rivers and fields, and stricter laws to protect pressured animals and green spaces.

Imagine a world with only one creature, the human being. What a dreadful place that would be. We must all do our best to alleviate some of the harm man has done to this world and its animal inhabitants. One way is to enforce planning controls for new human dwellings, office blocks and factories that are sympathetic to the natural environment.

The welfare of this Earth's wild creatures is something I feel very passionately about. We have done so much harm to these fellow residents of our planet, who, of course, have as much right to exist as humanity. Wild animals, including the smallest insect have no less right to live out their natural lifespan as ourselves.

We should not attempt to turn all their wild habitats into pretty parks for just our enjoyment. Nature is wild and beautiful in its wildness. Wild animals need to be wild and free and people can find enjoyment in this too.

We cannot turn this, still beautiful, Earth into a controlled, barren environment for the convenience of just one of this world's creatures, ourselves. We can help these animals in many ways, such as not mowing every piece of wild meadow near our towns. No voles, hawks or butterflies can exist on a lawn. These animals need the shelter of tall grasses to hide in and to feed from. Where there are no hiding places, there are no wild creatures. Where the grass is mown no wild flowers can flourish. However, with a little goodwill on our part it is amazing how quickly Mother Nature heals her wounds.

Remember the warm days of summer as, during the cold days of winter, you gaze at your painting of your sunny garden and home.

If you want a really unusual and special gift for a pet or animal lover for Christmas, Birthdays, Thanksgiving, Easter, Anniversaries, Retirements, Presentations or any other celebration, a portrait of a beloved pet is always a unique and very welcome gift. Whether it is a dog painting, cat painting, horse painting, wild animal painting, bird painting, child or adult human painting or a painting of someone's home and garden, it will bring delight and surprise to the recipient.
Pet Portraits of Special Pets make Special Gifts
Isabel Clark's Pet Portraits of Special Pets make very Special Gifts
Pet Portraits of Dogs, Cats, Animals, Wildlife, People, Landscape Paintings & Greeting Cards created from Your Own Photos
Death is the liberator of him whom freedom cannot release,
the physician of him whom medicine cannot cure,
and the comforter of him whom time cannot console.
- Charles Caleb Colton -
All images on this website are the copyright of Isabel Clark BA (Honours) Fine Art - All Rights Reserved